Openlight Media Plus | Parish Coupon
SUMMARY
Bring Openlight Media Plus to your parish!
This product provides you with a coupon good for unlimited number of one-year subscriptions to Openlight Media Plus.
Simply give the generated coupon to your parishioners and have them sign up for free for one-year from the date they sign up while the coupon is still active. 
Openlight Media Plus is an annual membership which provides full access to video series, additional virtue materials, educational videos, music by the Dominican Sisters of Mary, Mother of the Eucharist, free downloads and more.
All content is professionally produced and enables you to take your learning and teaching to the next level.
Learn from experts in the fields of theology, art history, catechesis, science, and more.
*If you already have a coupon and are trying to use it get Openlight Media Plus click here to go to the sign up for Openlight Media Plus.*
No Reviews for this product yet.
Only logged in customers who have purchased this product may leave a review.
Openlight Media Plus has so much to offer!
downloadable Store items are FREE
When you log in as an Openlight Media Plus member and add a download to your cart, the price will drop to zero!
Full Access to Exclusive Video Series
You will get access to all the video series, plus access to all the exclusive NEW Video Series as they are released!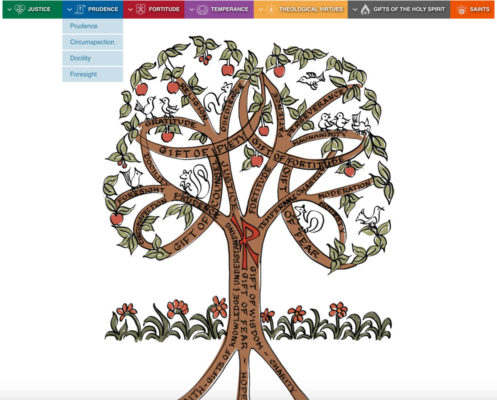 Full Access to Interactive Virtue Tree
View all "looks like" content, "sounds like" content, related scripture verses, and associated saints with every virtue!
Full Access to Idea Bank Content
All the downloadable content associated with Idea Bank entries will be available to you.
Listen to Mother of Fair love Free
Listen to the Mother of Fair Love Album for free on the website.