EUTRAPELIA
Definition:
Taking delight in good and honest enjoyment; moderation in
the use of recreation.
Prayer:
Lord Jesus, You came that we might have life and have it to the
full. Please increase in me a sincere delight in what is good and
wholesome. Give me a joyful, light heart that is refreshing and
encouraging to those around me. Help me find rejuvenation in time
spent with my family and friends. Amen.
SAINT
St. John the Evangelist
According to an ancient story, one evening, John was playing with an animal. A young man holding a bow commented on the disciple's "waste" of time. John asked the man to string his bow and shoot an arrow. He did so, and then unstrung his bow. John asked why he unstrung it. The young man replied that his bow would become weak and useless if it were kept always tightly strung. John replied that times of fun and relaxation do the same thing for the human spirit— they keep us at our best.
PRACTICING EUTRAPELIA:
I am balanced in the time I spend on having fun and the ways I relax.
I use my gifts of wit and humor to make others smile.
I find ways to have fun with others.
I have a good attitude, even when I don't feel like participating.
SCRIPTURE:
Proverbs 8:1, 22, 29-31
Does not Wisdom call, / and Understanding raise her voice?… "The LORD begot me, the beginning of his works, / the forerunner of his deeds of long ago… When he fixed the foundations of earth, / then was I beside him as artisan; / I was his delight day by day, / playing before him all the while, / Playing over the whole of his earth, / having my delight with human beings."
The Gift of Fear of the Lord perfects the virtue of Temperance and its related virtues.
Learn More About the Fear of the Lord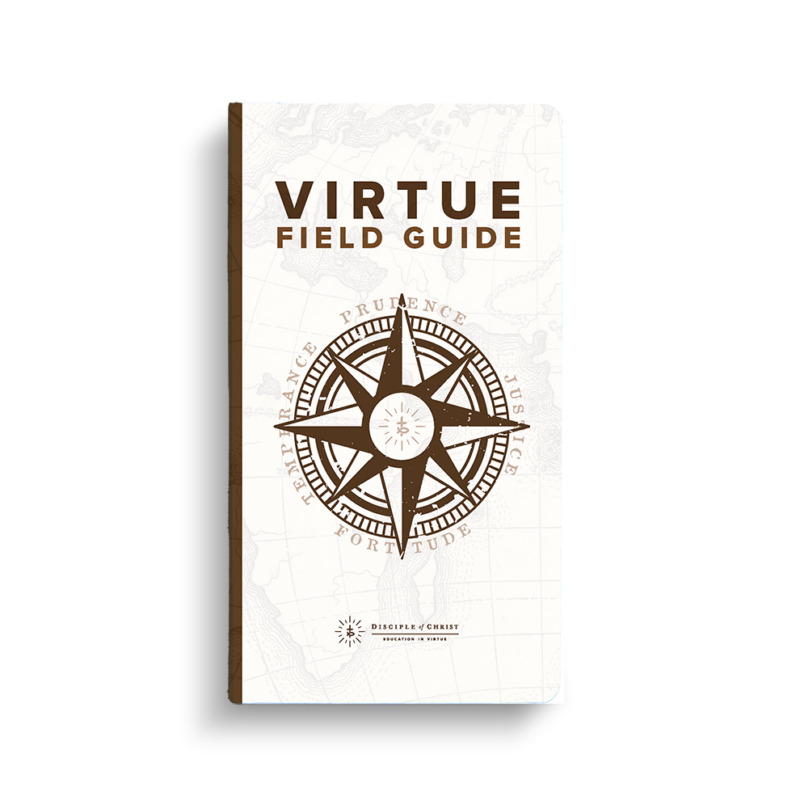 Want more on eutrapeilia?
Our Field Guide has it, including: 
Prayers, Scriptures, and Saints
Full list of practical examples
Discussion questions
And more!
See More
Get Grounded in the Virtues with
Uplifted
Uplifted—What Makes You Happy? is a fresh look at our
ultimate purpose in life: union with God in whose image
and likeness we are made (Gen 1:27).
View Course