Reverence
Definition:
Giving due honor to God by how we behave toward Him and toward events,
people, and objects associated with Him.
Prayer:
Lord Jesus, please help me grow in deeper reverence for
You and for all things associated with You. You deserve all my respect and love.
If there is anything in the way I speak or behave that fails to show
You this honor, please show me and give me the grace to change.
Amen.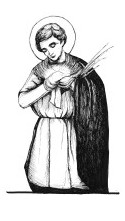 SAINT
St. Tarcisius
Tarcisius was a boy in Rome when Christians had to meet secretly for Mass. One day, the pope needed someone to carry the Eucharist to another place. Tarcisius volunteered, saying that no one would suspect a boy. The pope finally agreed, and Tarcisius was overjoyed. As he walked, Tarcisius prayed to Jesus as he held Him in his hands. In a field he met some mean boys who began to taunt him, trying to pull his hands away, but his arms could not be moved. One of them said, "He must be a Christian," and they began to beat and kick him. The boys ran off when a Christian soldier walked by. He carried Tarcisius to the pope; only then did his arms loosen so the pope could take the Eucharist. He faithfully defended the Eucharist with his life.
PRACTICING REVERENCE:
I keep an attitude of silence and stillness in times and places of prayer.
I use posture and actions that show I honor God.
SCRIPTURE:
Hebrews 12:28-29
Therefore, we who are receiving the unshakable kingdom should have gratitude, with which we should offer worship pleasing to God in reverence and awe. For our God is a consuming fire.
The Gift of Piety perfects the virtue of Justice and its related virtues.
Learn More About Piety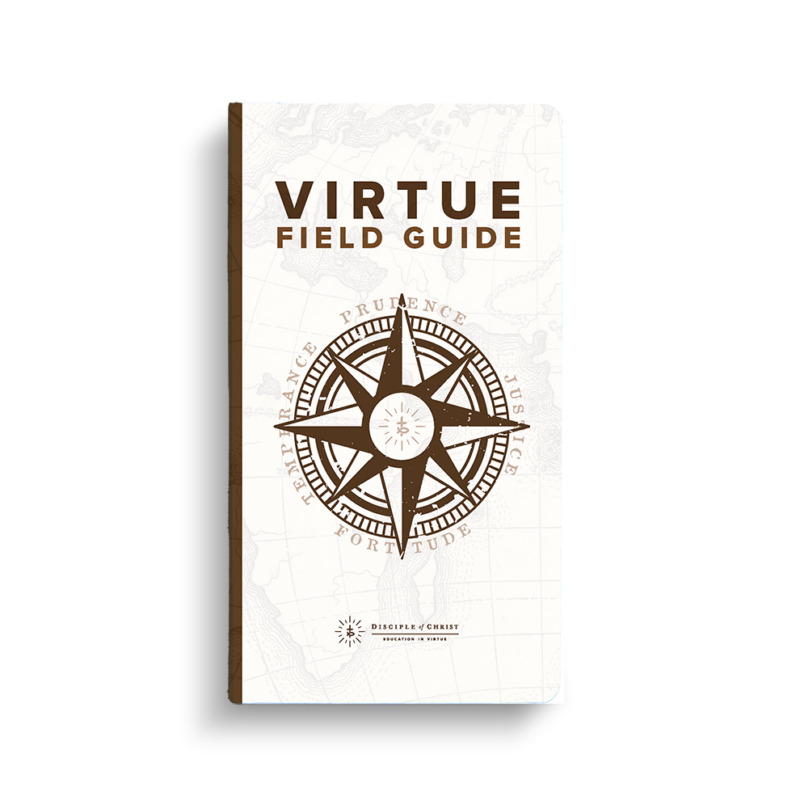 Take a trip through the world of the virtues with the Virtue Field Guide
Prayers, Scriptures, and Saints
Full list of practical examples
Discussion questions
And more
See More
Get Grounded in the Virtues with
Uplifted
Uplifted—What Makes You Happy? is a fresh look at our
ultimate purpose in life: union with God in whose image
and likeness we are made (Gen 1:27).
View Course