GRATITUDE
Definition:
Having a thankful disposition of mind and heart.
Prayer:
Dear Jesus, thank You for Your love for me and for providing for me in abundance.
Help me to live my life with a spirit of gratitude.
When I am tempted today to dwell on the negative, open my eyes to the good things
You have given me and the good things You are doing. Amen.
SAINT
Bl. Solanus Casey
Solanus was a Capuchin friar in the United States who spent most of his life as a porter (or doorkeeper) at the Midwestern friaries in which he lived. Although many people considered him unintelligent, he never allowed this to make him angry. Instead he was always grateful to God for His many blessings. Fr. Solanus frequently said, "Thank God ahead of time," because he knew God would always do good to those who love Him.
PRACTICING GRATITUDE:
I express gratitude to God in daily prayer.
I thank others, even for things they do on a daily basis.
I recognize the blessings in my life, even during difficult times.
I refrain from complaining by trying to replace negative thoughts with grateful ones.
SCRIPTURE:
Luke 17:11-19
On the way to Jerusalem he was passing along between Samaria and Galilee. And as he entered a village, he was met by ten lepers, who stood at a distance and lifted up their voices and said, "Jesus, Master, have mercy on us." When he saw them he said to them, "Go and show yourselves to the priests." And as they went they were cleansed. Then one of them, when he saw that he was healed, turned back, praising God with a loud voice; and he fell on his face at Jesus' feet, giving him thanks. Now he was a Samaritan. Then said Jesus, "Were not ten cleansed? Where are the nine? Was no one found to return and give praise to God except this foreigner?" And he said to him, "Rise and go your way; your faith has made you well."
The Gift of Piety perfects the virtue of Justice and its related virtues.
Learn More About Piety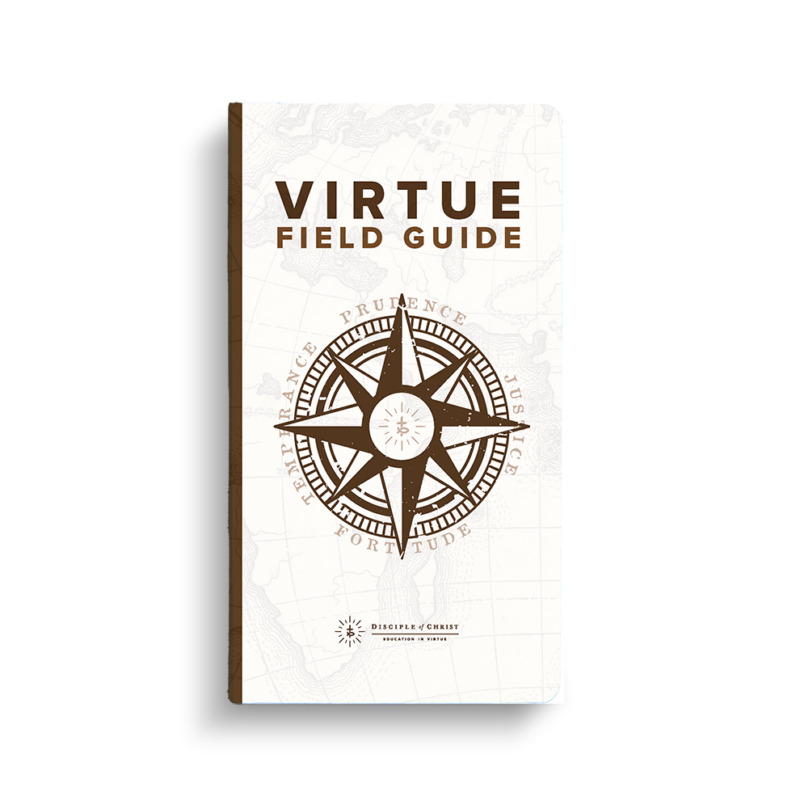 Take a trip through the world of the virtues with the Virtue Field Guide
Prayers, Scriptures, and Saints
Full list of practical examples
Discussion questions
And more
See More
Get Grounded in the Virtues with
Uplifted
Uplifted—What Makes You Happy? is a fresh look at our
ultimate purpose in life: union with God in whose image
and likeness we are made (Gen 1:27).
View Course